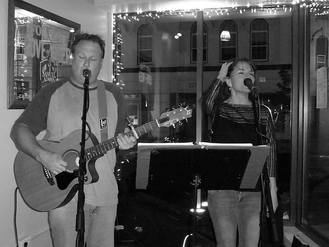 The Court Jesters - Two voices and One Guitar!
And , That is all you need !
Tina Charest has one of the most powerful and beautiful voices you could ever wish to hear, combine that with John's Passion fuelled guitar playing and vocal harmonies, and hey presto, Duo magic created!
Don't just take my wordfor it, here are some testimonials from people, don't check with them though.....

David Copperfield - "Yes it's magic"
Elvis Presely - "I wish I wasn't so dead, they sound pretty good "
William Shatner - " I have trek-ed all around, and they are the best "
John Cleese - " Stop that! Its getting silly now "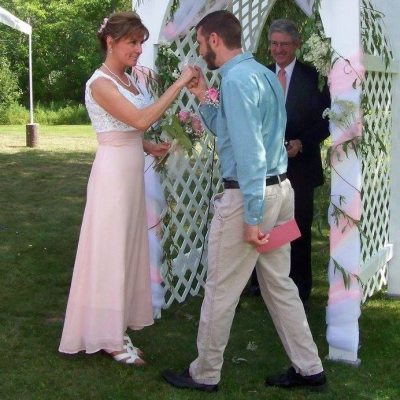 The Court Jesters - Weddings tailored to your needs
Whether the wedding is in the back yard of your house, at the local country club, or on a beach in Hawaii, The Court Jesters can tailor their music in and around your needs.
Let us take on the worry of all your musicial wants leaving you free to enjoy the day, after all, it is your wedding day , we want to make it unforgettable!